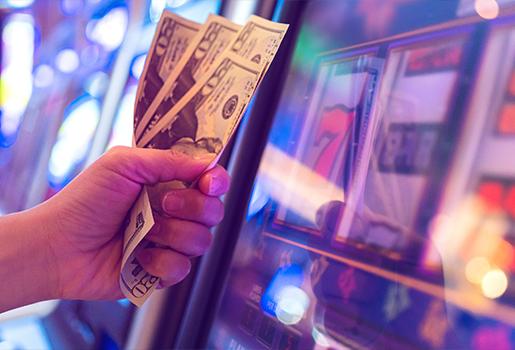 Casino Credit
Enjoy great benefits in our Las Vegas casino with Casino Credit.
Experience safety, convenience, and savings when you use Casino Credit to play at The STRAT Hotel, Casino & Tower. Casino Credit allows you the peace of mind of traveling without the risk of carrying large sums of cash. It can eliminate or reduce the expense of using expensive credit or debit card machines in our Las Vegas casino. And once approved, Casino Credit is available 24 hours a day. When used for gaming, Casino Credit allows for interest-free, 30-day repayment.
Slot players are issued cash at the Casino Cashier while table players are issued chips directly at the game.
Casino Credit is easy to apply for and in most cases can be approved in less than two days. What are you waiting for? Complete the application and return it today so we can have your Casino Credit* ready for your next visit to The STRAT Hotel, Casino & Tower.
Online Casino Credit Application
Online Front Money Application
*All Casino Credit subject to approval by the Credit Department.
Stay connected with a personal touch.
Get in on special offers. Discover what The STRAT Hotel, Casino & Tower has in store for you. Use your Casino Host as your direct connection to staying on top of slot, table, sportsbook, dining and entertainment opportunities that will keep you in the game and first-to-know.
Find out from your Casino Host and stay ahead of the curve with an up-to-date schedule of hot happenings and cool options. For assistance making arrangements for your stay, contact an Executive Casino Host at [email protected] .