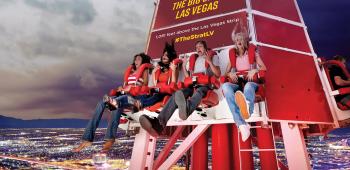 Big Shot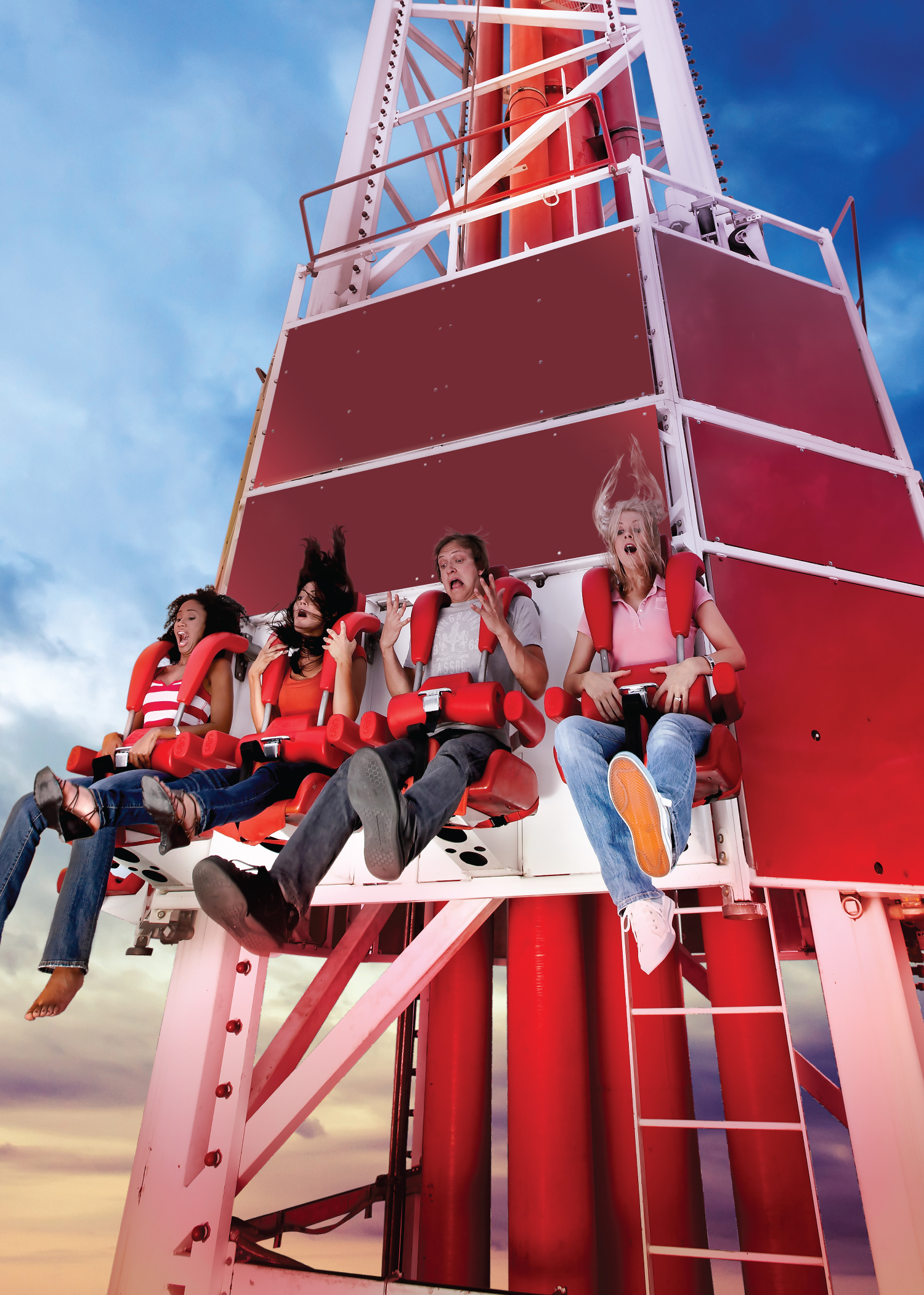 How about a Vegas amusement park ride that touches the sky?
Strap into the Big Shot and prepare to be shot 160 feet in the air at 45 miles per hour as you overlook the majestic Las Vegas Valley. In a matter of seconds, the Big Shot thrill ride catapults 16 riders from the 921-foot high platform up the Tower's mast to a height of 1,081 feet and down again. Before you catch your breath, you'll be shot back up again at forces unmatched by other Vegas thrill parks! Experience a gut-wrenching four Gs of force on the way up, and feel negative Gs on the way down as your legs dangle in the Las Vegas skyline.
Hours
Weather Permitting
Hours
Weather Permitting
Rides
Daily I 2pm - 10pm
SkyJump
Daily I 2pm - 10pm
Pricing Starting At
One Thrill Ride + Tower Admission $29.00
Unlimited Ride Pass + Tower Admission $43.95
Tickets & Information 702.380.7777
Military and NV Locals discounts are available at the Box Office. All prices are subject to change without notice. Anyone 15 years or younger must be accompanied by a parent or legal guardian.
Ride Requirements
Must be at least 48" tall to ride the Big Shot. This is a high-speed ride experience with high vertical g-forces at an elevated height. This ride is not recommended for guests with physical, mental, and/or medical limitations. More info on the recommendations and requirements for this ride.